Rise to the supply chain challenge in your operating room:
Give clinicians and supply chain the freedom to focus on what matters most, improving costs and quality in the operating room. WaveMark brings patients and products together, at the moment it matters, ?while allowing supply chain to play a more strategic role. ?Supply chain professionals now act as a catalyst for change, bringing clarity to complex processes and helping clinicians drive efficiencies throughout critical operating room workflows.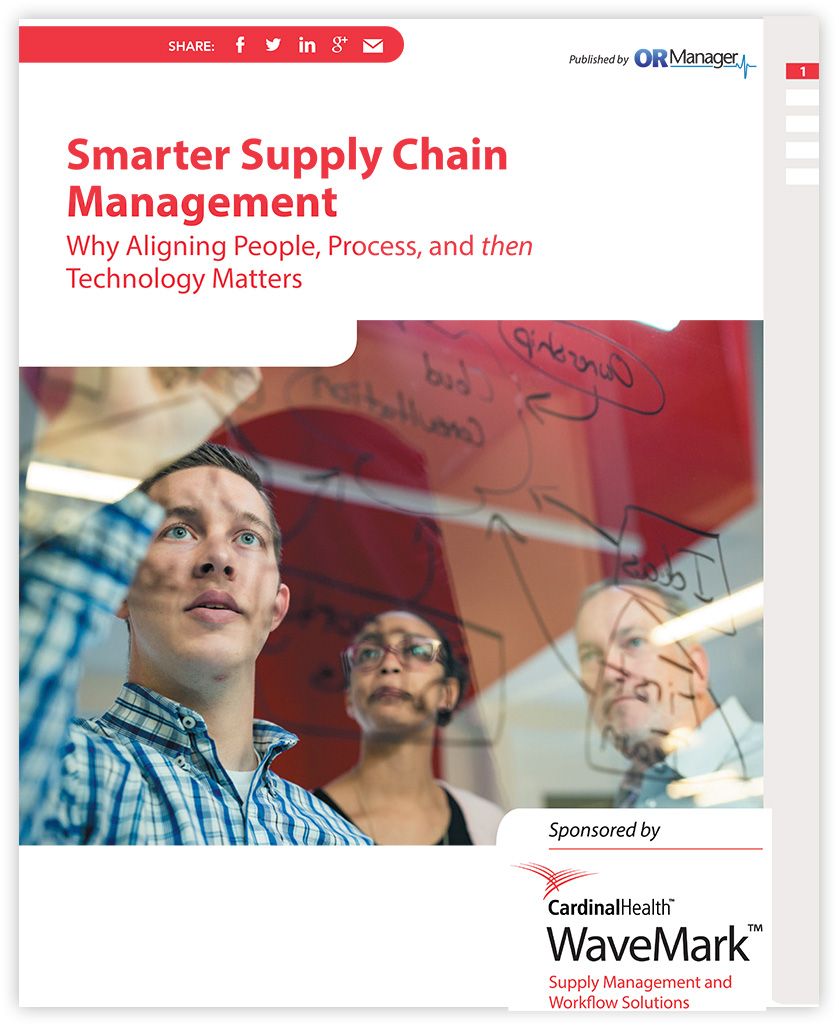 Thank you! We have received your request - someone will be in touch shortly.

WaveMark for your operating rooms
As a global healthcare leader, Cardinal Health is uniquely empowered to bring you the next generation solution for managing operating room inventory. See how we can help you gain greater visibility and control—so you can improve efficiency, lower costs and give your clinicians more time back for patient care.