Retail Pharmacy Business Solutions
You're invested in your pharmacy, and we're invested in you. Make your store the preferred destination for healthcare, wellness, and convenience in your community. Our nimble solutions help you implement retail best practices, including planograms, point-of-purchase materials, and monthly ad programs. Our proactive business solutions prepare you to meet ever-changing healthcare challenges with confidence. And whatever the future brings, we're there for you.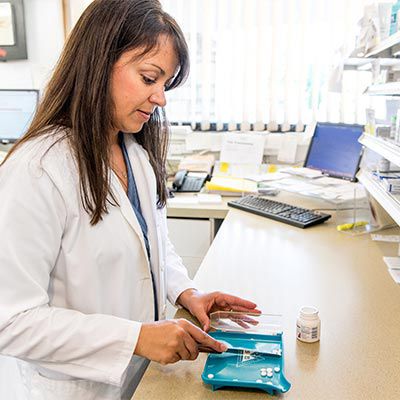 Independently Healthy
The?Independently Healthy? magazine, formerly?Good Medicine, is a Cardinal Health publication that uses stories directly from?independent pharmacies?that highlight?best practices, provide education into industry trends,?and showcase?products and services. It focuses on four areas in which?independent pharmacies?stand out from the competition: Efficiency, Experience, Engagement and Evolution.